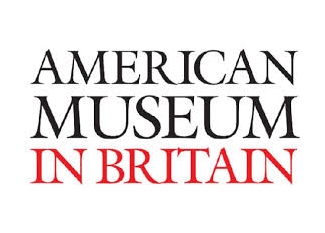 "The American Museum is delighted to be hosting an exhibition of Joyce Petschek's unique needlework. Her flair for colour and creative approach to design results in stunning visual works. Each creation is a feast for the eyes. The American Museum is well-known for its textile collection and includes several examples of eighteenth century flame-stitched objects. It is particularly fitting, therefore, that Joyce will display her work here."
Kate Hebert, Chief Curator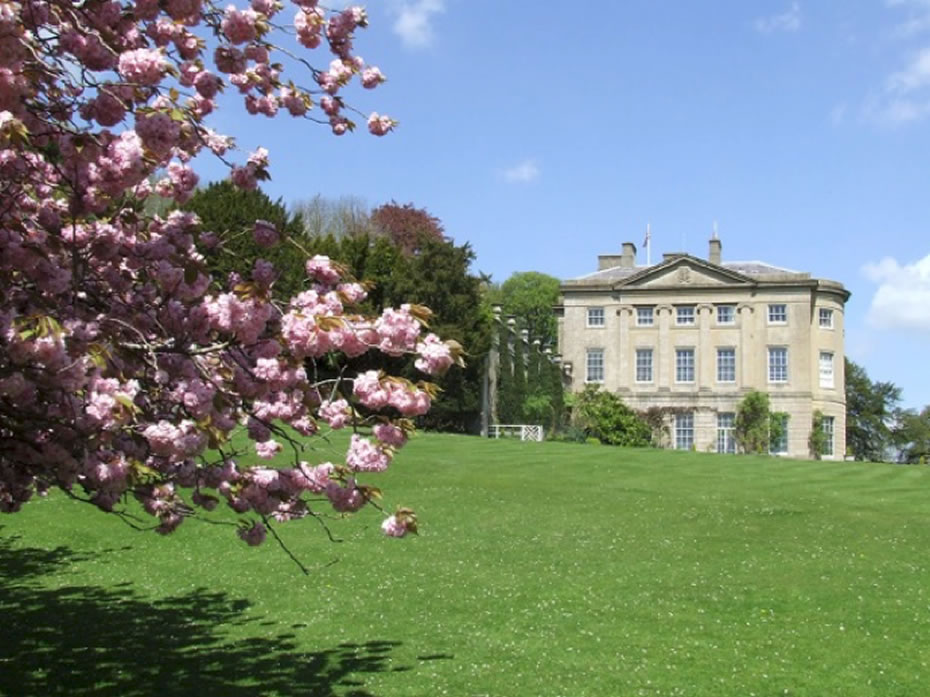 To understand the history of the American Museum in Britain is to appreciate why it is so suitable for the forthcoming exhibition of Joyce Petschek's needlework textiles, an American who has lived in England since the 1970s.
This is an exceptional museum, the only one exclusively devoted to Americana outside the United States. It is a showcase for the personal vision of two 20th century antique collectors, American Dallas Pratt and Briton John Judkyn, whose dream was to bring folk and decorative artworks illustrating American history and culture to the people of Britain and Europe.
In 1958 they bought Claverton Manor House near Bath in England, an historic Georgian mansion of 30 rooms, to house this dream. After three years of intensive reconstruction, during which eighteen period rooms were created to display their collection in accurately furnished historical settings, the initial exhibition of American Decorative Arts from the 1680s to the 1860s was opened to the public.
In the years since then the museum has welcomed more than three million visitors and still remains the non-profit organisation that Pratt and Judkyn began. Its permanent collection contains an extraordinary range of pieces, from furniture and woodwork to paintings, fabrics, silverware by Paul Revere and an outstanding collection of quilts.
American Museum period room setting dating from 1680 to 1860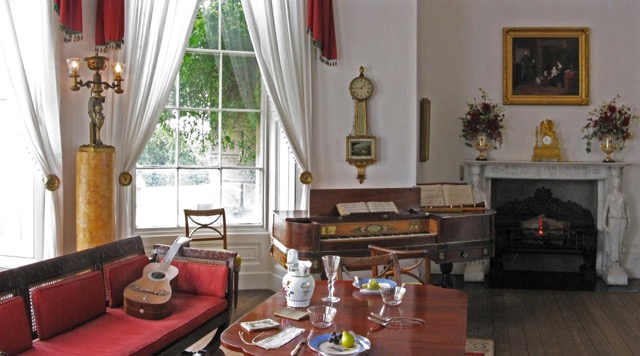 Examples from the American Museum's outstanding quilt collection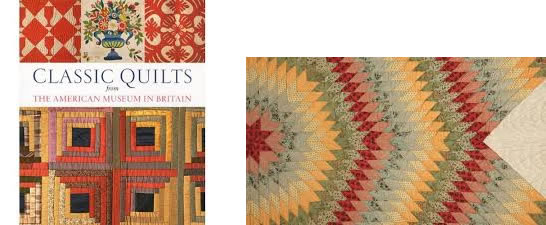 In addition to the permanent collection, each year the Museum offers a special exhibition, often juxtaposing antique items from earlier times with current works by 21st century American artists.  In 2017 the exhibition that the Museum has chosen to display among their antique items in the interactive galleries is  BREAKING THE PATTERN: JOYCE PETSCHEK'S BARGELLO COLLECTION.
Joyce Petschek's London Studio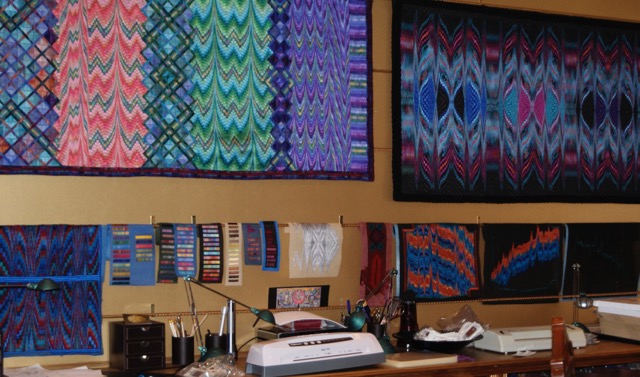 This unique exhibition will introduce Joyce Petschek's vibrant needlework textiles to visitors as they experience the welcoming atmosphere of the American Museum. Her dynamic and beautiful pieces, stitched in silk threads, are in perfect accord with its exciting yet relaxed atmosphere.   Her cutting-edge designs, created for furniture, wall textiles and decorative objects, will be  displayed throughout Claverton Manor House in a striking juxtaposition of contemporary works set against the original period rooms featuring American Decorative Arts of the 17th to to 19th century.
Nearby Bath is also a treasure house of historical interest, from the Romans through the Georgians, with their own elegant architectural style, to the city's position today as a World Heritage site. In the town centre there is a 14 seat shuttle bus that runs daily to and from Claverton Manor House (see The American Museum in Britain's website for the schedule).
So come to Bath in 2017 between March and October to see JOYCE PETSCHEK'S BARGELLO COLLECTION at The American Museum in Britain.